Details of a Fight in Which an AMAP Officer Killed a Military Commissar Have Emerged
100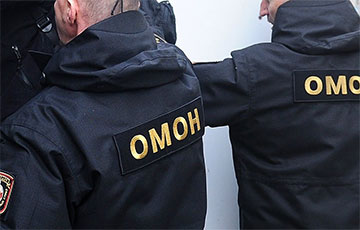 The fight took place in Asipovichy.
Colonel Siarhei Pleski, a military commissar of the Rechytsa and Loeuski regions, was killed in Asipovichy last Saturday, tut.by reports. This information was confirmed to journalists by several acquaintances of the military commissar.
Pleski was in Asipovichy on a business trip for military training. After finishing training, he came with colleagues to a restaurant. There they had a conflict with another company.
"Then, like, everyone calmed down, went out into the street. Then, the guys had an argument about something again. One hit the other. He fell down the stairs and hit the tiles," said an eyewitness to the events.
The arrived doctors tried to resuscitate the man but to no avail.
Another interlocutor of the portal told reporters that he saw a video recording of the restaurant. According to him, there was only one blow - a kick to the head. Then the man fell and died.
Locals say they recognized the author of the fatal blow. His name is allegedly Uladzaisau. He is from Asipovichy, and his relatives still live here. It is also known about him that he works in law enforcement agencies. According to Telegram channels - in AMAP.
According to the portal Rechytsa LIVE, which also reports on the death of the military commissar, a criminal case has been opened on this fact.