Kommersant: Lukashenka Has No Control Over Situation In Belarus
28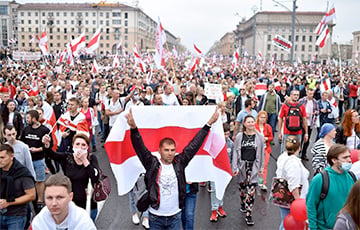 Will Moscow change its policy towards the Belarusian regime?
Mikhail Gurevich, a columnist for the Russian newspaper Kommersant, reacted to Putin's latest statements about Belarus. The Kremlin leader made some statements, which Lukashenka is sure to dislike.
The Russian president said that the changes in the Belarusian society are carried out in accordance with the objective circumstances, and there is no need to interfere in these processes.
"Anyway, no matter the situation is, no matter who says that some regime suppresses something there, changes in any society will occur in accordance with the objective circumstances, related to the development of that society. One should never interfere with that," he said.
Mikhail Gurevich notes that Lukashenka is not in control of the situation in Belarus:
- Vladimir Putin has not forgotten about his recent Sochi vis-a-vis. It is curious that despite the briefcase with documents, which was shown to Putin a week ago, the Russian president's answers to questions about Belarus sounded extremely accurate and even detached. He knows about everything that happened to Pratasevich and the plane only through Lukashenka's stories. He does not want to get into it. And "the truth is always somewhere in the middle, as usual". This was said not only about the Ryanair incident, but in general about political processes.
It is not clear whether one should look for changes in Moscow's policy in Putin's words or whether this is just a gist for the future, for example, for the upcoming summit in Geneva. But on the whole, such a concentration of attention to the news from Minsk at the St. Petersburg forum is likely to irritate a lot of people in the Kremlin.
It turns out that despite repeated assurances, the situation in the republic has not been brought under control, and there are more and more scandals about it.