Toomas Ilves: Lukashenka Will Face Fate of Ceauşescu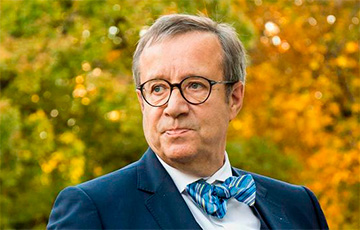 The former president of Estonia speaks about the fate of the Belarusian dictator.
Former President of Estonia Toomas Ilves says Lukashenka will face the fate of Ceauşescu.
- You once said Lukashenka's regime would fall when the security forces refuse to obey his orders, as they refused to obey the GKChP orders in Moscow in August 1991. What could make them do that?
- More likely, it will be like with Nicolae Ceauşescu in 1981, when people started laughing at him. There should be total ostracism on the part of the people. You have to put psychological pressure on people in the riot police. To do this, you need your smart guys who use artificial intelligence to identify riot policemen, even when the enforcers are wearing masks. The more pictures of the riot police, the better.
Who are the people who grabbed, for example, an independent journalist? Their data should be made public. Who are they, what are their names? As soon as you know the names, then immediately people will know where they live. Then you won't talk to them anymore; you won't serve them in a restaurant; you won't even sell food in a store.
The full text of Toomas Ilves' interview with Charter97.org is available here.