The Belarusian Special Services Hacked Personal E-mail of the Head of the Polish Prime Minister's Office?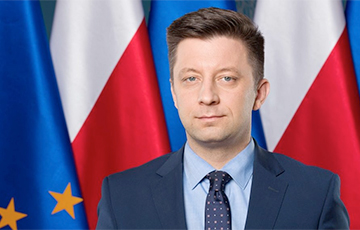 Michał Dworczyk associates the hacker attack with his active support of democratic changes.
Polish Onet.pl reported on the hacking of the personal e-mail of the head of the Office of Polish Prime Minister Michał Dworczyk.
Initially, information about the hack appeared on Facebook of the official's wife, Agnieszka Dworczyk. However, her accounts and e-mail were also hacked. The message was written with mistakes and obvious Russisms. Then, the head of the Polish Prime Minister's Office made an official statement. In it, he said that his e-mail was hacked. Some of the information was published on Telegram. Michał Dworczyk said he had notified law enforcement authorities about the hacking.
The head of the office believes that the hacking attack is related to his principled stance on supporting democratic change in the territory of the former USSR.
"I have been banned from entering the territory of Belarus and Russia for 11 years. I consider this attack as one of the elements of a full-scale action aimed at disinformation and manipulation," he said.
It should be noted that the messenger Telegram is unpopular in Poland, but is actively used in Belarus and Russia.
For several years, Michał Dworczyk headed the Foundation Freedom and Democracy. It helped Belarusian political prisoners and supported democratic changes in Belarus.
Oświadczenie ⤵️ pic.twitter.com/06iWqsdTRy

— Michał Dworczyk (@michaldworczyk) June 8, 2021