President Of European Council: European Union Won't Leave Belarusians Behind
5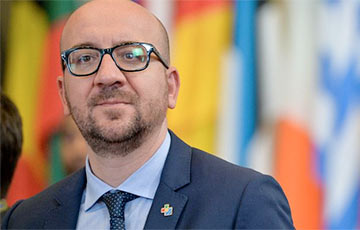 Charles Michel once again criticized the Ryanair hijacking.
On June 9, President of the European Council Charles Michel assured the European Parliament that the EU would not abandon the Belarusians. He also once again criticized the forced landing of Ryanair aircraft in Belarus, reports polsat.
"I would like to appeal to all the Belarusian people and especially the citizens, fighting for freedom of speech and democracy: the European Union is on your side, and we will support you so that you could choose your way," said Michel.
We remind that the European Union is preparing to introduce the fourth and fifth packages of sanctions against Lukashenka's regime. They include economic sanctions against companies that sponsor the Lukashenka regime.