Political Observer: Lukashenka's Perspectives Narrowing To Two Optioins
15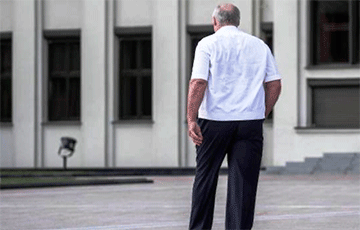 The dictator is "sliding down," and it is needed to push him further.
Recent events show that Lukashenka's prospects are rapidly narrowing to two options: either de-escalation within the country, or the recognition of the Crimea with many catastrophic consequences. This opinion was expressed by the Russian political scientist Alexandr Morozov, writes Solidarity.
- It is obvious that Lukashenka continues to lose the sovereignty of Belarus, exchanging it for Putin's support. Especially after the fourth package of sanctions, clouds were hanging over him very seriously, this is clearly seen from the estimates given, including by Belarusian economists.
The consequences of the fourth and, possibly, the subsequent fifth package, which is already being discussed, significantly change the nature of the "bargaining" between Lukashenka and Putin. And it is already clear that Lukashenka will no longer be able to maneuver as before.
He must either take an extremely unpleasant step for himself and nevertheless surrender to Putin completely (then it will no longer be two dictatorships, but one) and recognize the Crimea. Or return to the idea of the sovereignty of Belarus and then take some important step to de-escalate the situation within the country, stop this wave of repression, which does not end, but only grows.
At the same time, the political scientist noted, the recognition of the Crimea will lead to serious consequences not only for Belarus, but for the entire region.
- Recognition of the annexation of the Crimea, of course, has catastrophic consequences for the entire region, because such a step will change the entire character of the Belarusian-Ukrainian border. But, first of all, it will radically change the relations between Minsk and Kyiv. It is clear that for Lukashenka himself this will entail very big problems.
The Crimea is a complex and most important issue. It is now definitely at the center of the agenda of negotiations between Putin and Lukashenka. If Lukashenka does it, it will change everything. I would say that he must resist it with the last bit of strength.
But, on the other hand, he is left with too few alternatives to offer Putin for further completely unprecedented support from the Kremlin. And I think the Kremlin will still insist on the recognition of the Crimea.
Lukashenka is sliding down, and I think the correct strategy is to push him further, Morozov said.