VAT on All Parcels from the EU to Belarus
3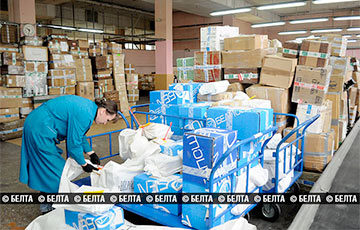 Ordinary people will also suffer from this.
Belposhta reports it has changed the rules for commercial parcels from the European Union from the beginning of July. Ordinary people will also suffer from this: if the value of the parcel exceeds €45, customs fees will be charged.
"As of July 1, 2021, changes have been made to the collection of value added tax (VAT) on cross-border trade in the European Union applicable to e-commerce. Thus, VAT will be charged on all commercial parcels regardless of the value of the forwarded attachment; additional customs fees will be charged on attachments over 150 euro," Belposhta statement reads.
In simple words, the changes will affect businesses that order goods overseas for sale (e.g., through their online shop) in Belarus. When sending non-commercial consignments over 45 euros for the personal use of the recipient and his family, VAT is not charged. However, if the value of the attachment is higher, customs charges will be levied. However, this has been before.
The Post says that to reduce the time it takes to send international postal items, office staff prepare e-customs declarations for onward transmission to the destination country.
"To exempt their recipients residing in EU countries from paying VAT, online shops can register with IOSS (Integrated Import Shop) and pay VAT themselves," added Belposhta.