Polish Border Guards Detained 53 Illegal Immigrants at the Border with Belarus
12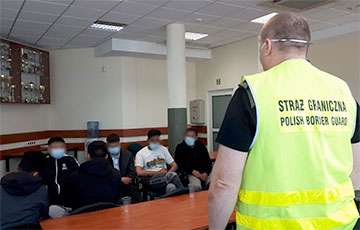 All of them were citizens of Afghanistan and Iraq.
Polish border guards detained another group of illegal immigrants who tried to enter the country from Belarus, the press service of the Polish border service reports.
49 citizens of Afghanistan were detained 100 meters from the line of the state border of Poland.
A few hours later, border guards detained four Iraqi citizens. Both the citizens of Afghanistan and the citizens of Iraq did not have identification documents with them.