Political Scientist: Lukashenka Is Not Needed by Key Players in the East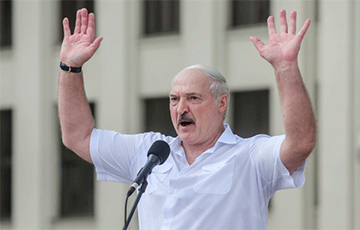 The usurper's chatter can only be regarded as a genre of political utopia.
The illegal ruler Lukashenka said at a meeting with the heads of Belarusian foreign missions that "in a new situation, it is necessary to turn to large eastern partners like China and India."
Experts interviewed by Gazeta.Ru consider his rhetoric to be sly.
Belarusian political scientist Dzmitry Balkunets believes that the "Lukashenka project" will become more expensive for Russia.
"Lukashenka will still ask Moscow to compensate for all the shortfalls in income that Belarus had while implementing projects in the western direction. And already asks. The Belarusian Ministry of Finance has asked Russia to provide loans for more than $ 5 billion this year alone. This is the "reorientation" that Lukashenka is talking about. Yes, India is a promising direction. But it is unlikely that it will be able to replace the capacious, rather profitable, and, most importantly, logistically close market of the European Union. What is he going to sell to China and India? That's the question. And Russia, which has a similarly structured economy and the same roughly competing enterprises in the markets, is unlikely to be happy about such a turn. Most likely, this is all Lukashenka's idle chatter," the expert said.
Political analyst Andrei Suzdaltsev believes that Lukashenka has been trying to find another sponsor besides Russia for all his years in power.
"Great hopes were on China. Lukashenka has repeatedly tried to play him against Russia. But in 2020, Moscow saved him from defeat, and new subsidies from it from it are weighed down by integration clauses.
Therefore, Lukashenka is looking for options so that Moscow will now succumb to childish, ridiculous blackmail that he will turn to China and India. Although, of course, he will not go anywhere because no one needs him there," Suzdaltsev is sure.
Political scientist Balkunets agrees that Lukashenka's reorientation to the Far East is a utopia.
"This will not override the positions that were in Western Europe. For example, after the closure of flights with Europe, Belarus will not be able to compensate for losses flying to India or China. Simply because Belarusian planes are not able to cover such a distance without refueling," the political scientist explains.