'Slavianski Bazaar' Echo: Sosedov Confirms Being In Vitsebsk Hospital
17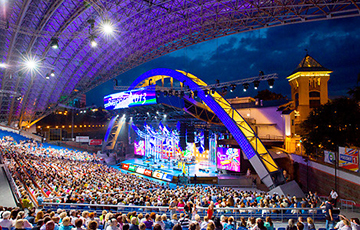 Lukashenka's holiday turned out badly for the music critic.
Russian music critic Sergei Sosedov, in a conversation with news.ru, confirmed that he was in the Vitsebsk hospital.
Now he has already returned to Moscow, where he was met by the driver who helped to carry things. Neighbors noted that he had decided to undergo a surgery, since otherwise he would be lame for the rest of his life. In the Vitsebsk ambulance hospital, he had a damaged ligament sutured under local anesthesia. The critic did not feel anything - the leg seemed to be pulled away, and the injection was made in the back.
He added that at the time of the tendon rupture, he experienced a wild pain - as if a stick had been hit on the leg. Doctors told him that this is a typical symptom of damage to the Achilles ligament, "like in a textbook."
At first, Sergei Sosedov was not accredited to the Slavianski Bazaar, he was seriously offended and even wrote many posts in the social media, as well as a video message that "he will never set foot in Vitsebsk ever again". However, less than two days later, the angry posts disappeared, but photos of the music critic began to flash on social media in the company of colleagues directly in the Summer Amphitheater. He himself preferred not to comment on what was happening - but, as they said, he flew to Vitsebsk after a call from the Cockroach administration, and even checked into the suite.