Max Korzh Addresses To Belarusians At Concert In Odesa
13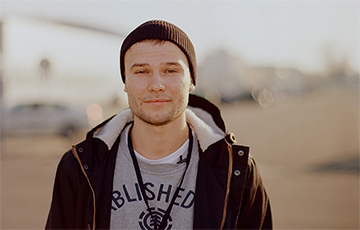 In response, the audience chanted "Long live Belarus!"
At his yesterday's gig in Odesa, Max Korzh addressed Belarusians, according to the "Belarus of the Brain" Telegram channel.
"It was enough just to see with my own eyes what is happening, and where it will lead. You have been through a hard time - now it is better. We will be better too. We all go to one beautiful thing through hardships, through difficulties, we all go for the better. […] I think God will give us a more real chance, a more real opportunity to make our country better, to fix everything," said the artist.
In response, the audience chanted "Long Live Belarus!", and the screens showed footage from the protests.