Four World Companies At Once Terminate Cooperation With BelAZ, Belarusian Metallurgical Plant
43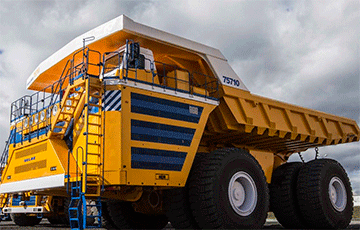 Another blow against the regime.
The world companies Becker Group, Liebherr, Danfoss and Yokohama refused to cooperate with BelAZ and the Belarusian Metallurgical Plant, writes nashaniva.
The German Becker Group, in particular, stated that "after the introduction of EU sanctions against BelAZ, Becker Group ceased all operations with BelAZ and any persons owned or controlled by BelAZ from July 9, 2021".
Danish group Danfoss said it has "stopped business that does not comply with the specified sanctions rules".
Another German company, Liebherr, which previously supplied machines and other equipment to BelAZ, also confirmed that its "policy (is) to comply with applicable rules and regulations".