Not Possible To Undergo Fluorography In Homel Amidst Coronavirus Pandemic
2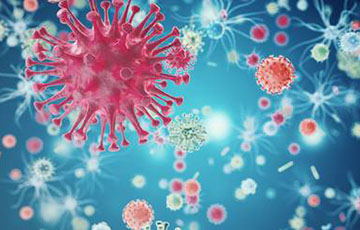 In Belarus, as in wartime, there is not enough equipment, consumables and medicines.
It turned out to be impossible to undergo fluorography In Homel, amidst the Covid-19 pandemic. A subscriber of the "Belarus beyond the Minsk Ring Road" Telegram channel realized this from his own experience. In polyclinic # 8, the screening device broke down, and it is not known when it will be repaired.
The tuberculosis dispensary ran out of appointment notes, but in another clinic, on Rabochaya Street, they refused to admit the Homel resident, as there is a "limit", which also expires very quickly.
We are sure that even their own meager standards for the provision of medical equipment have been violated. To have one copy of everything and everywhere, or even not to have at all - what's this? Why does Belarus use medicine that works without reserves "for wear and tear", as in wartime, it does not have enough consumables and medicines? Why do we have old, dilapidated oxygen supply systems in hospitals that are constantly breaking down? And how long are we all going to endure this criminal state negligence and "saving" on people, which costs Belarusians health and lives?