"To Make Money, We Will Have to Work Extra Time"
3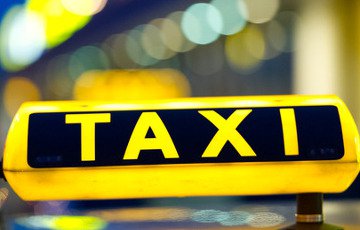 Baranavichy taxi drivers speak about a draft decree that may affect their work.
A draft decree "On issues of automobile transportation of passengers" has been submitted for public discussion in Belarus. If the document is signed in the form that it is presented, drivers will not be able to work without a special permit, and so-called registration cards will have to be drawn up for each car. Intex-press.by learned the opinion of Baranavichy taxi service representatives and drivers about the planned changes.
"Probably will affect Yandex.Taxi more"
Having called several taxi services in Baranavichy, it turned out that not everyone knows about the project itself and its public discussion. In addition, most of them are sure that this will not affect their work in any way.
- I cannot say that I like or dislike something in this document. Nothing will change, we will carry it out and that's it, - noted the head of one of the taxi services, - this decree will probably affect Yandex taxis more. They have a transshipment base for drivers there, while our people mostly work on a permanent basis.
The Chicago taxi service believes that the new draft decree is likely to "become another levy of money":
- If this project was implemented completely as it is written, then it would be a plus for those who work only in this area. But, since it usually happens in our country that then nothing is observed anyway, this will result in another levy of money.
Representatives of taxi services note that one of the pluses of the project is that part of the "part-time workers" would be eliminated from this area, and those who work only in taxis "would receive a license, as they once received yellow numbers, and would be more secure and more earned."
They note that the new changes will not affect passengers in any way "because taxi services will be able to cover the same flow of customers."
"I'll see what will change, and then I'll decide"
One of the Baranavichy women drivers of "Yandex Go" noted that, before drawing any conclusions about the innovations, one should "experience them first-hand."
- I work as a taxi driver full-time, and the upcoming changes, of course, are not very pleasing to me, but let's see what comes of it, - she said. - I'll see what changes, how it affects my work and my earnings, and then I'll think and decide what to do next.
Another taxi driver, who receives orders through an electronic information service, told that he tried to study the draft decree "from A to Z," but, after reading the first page, he realized that "it's a return to pirate taxis.
- If everything goes as it is written there, then people, in order to earn money, will start working illegally, waiting for days at the station, - he said. - Now I can earn 1000 rubles a month, sitting at the wheel for half a day, and, with this decree, I will lose 100–150 rubles a month. So I have to work harder.
And also, the man notes, in order to "exist normally and according to the law," he will have to buy another car because, as stated in the draft decree, he will no longer be able to drive it for personal purposes.
Another driver, who works in a taxi after studying at the university, said that, if the decree is approved, he will be left without work.
- For me, a taxi is the most convenient way to earn money in our city because I can get behind the wheel at any time since I myself draw up a work schedule and earn something. I cannot get a job in public catering because there is an inconvenient schedule for me, I do not want to do network business. Tutoring? I have no talent for this, - he explained.
A dozen more taxi drivers replied that future changes in road transport issues "do not bother them," that they "do not even want to comment on this," that they "earn extra money while on vacation, and whatever happens next, it does not concern them much."