Belsat: What Cyber Partisans Learned From Hacking the Traffic Police Database and Passport System
27
30.07.2021, 14:27

118,382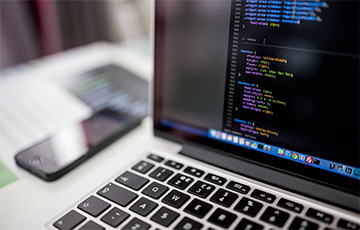 Minister Kubrakov's horror.
At Belsat's request, hackers have sent confirmation that they have up-to-date information from the databases and revealed information of interest.
Cyber-partisans now have up-to-date databases of citizens from the State Traffic Police and the automated information system Passport. After talking to Belsat, they had hacked into the 102 service database and had an archive of calls.
"We did hack them," the cyber partisans reply when asked if they bought the data from other hackers. - As we wrote, to hack the bases we needed to break into regime facilities and open up access to the internal network. Щur cybers worked from there and made it to several bases. We continue to work."
The passport database has up-to-date and earlier information not only on the name and number of the passport but also on the place of residence, place of work, and the names of parents. The database of the traffic police shows an owner of a vehicle and violations he/she has committed. The archive of calls of 102 service also contains information about who made a call when and a description of the complaint (there are denunciations against a neighbour calling for rallies in social networks).
What is the profit for cyber partisans?
"There are so many databases on the MIA network, some with classified information, the disclosure of them may disrupt the work of the MIA, KGB and other agencies," the partisans explain. - We have recently leaked the KGB's apartment fund, and they will have to change all the apartments. It will take a lot of resources and time.
The traffic police databases have information on all vehicles in Belarus, including the operative cars of informants, GUBOPiK and KGB. At least, they will all have to change the vehicle. But, more importantly, the operatives will know that such a leak may well happen again.
The AIS Passport stores photos of all citizens, including KGB agents, operatives and informants. How many KGB agents would be willing to operate abroad knowing that information about them has already leaked?"
The databases are being processed and analysed. Cyber partisans say it is hard to even imagine what else these databases contain. In addition, hackers are now busy with cyberattacks (described as "the largest in the history of Belarus"), so they do not have many resources to analyze the databases. But they believe that other hacks may damage the regime even harder.
If partisans gained access to the databases, could ordinary thieves do the same to hack into the databases or steal information from them?
"We believe our databases are better protected than the Interior Ministry's, and we have a better understanding of cybersecurity," the hackers respond. - Only a few people have access to the databases. Only our admins have full access to the databases, while the rest have limited and monitored access".