"You Just Come Home - And Don't Write Anything"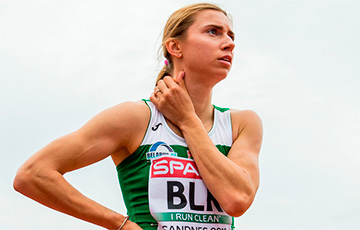 The Lukashists threatened Krystsina Tsimanouskaya.
"You just come home - and don't write anything." An audio recording of how the sports officials were intimidating (and brought to tears) Belarusian runner Krystsina Tsimanouskaya has been made public.
Two people are talking to the girl. One of them soon goes away. But before he does, he remembers to remind her to return the daily allowance for the days she won't be staying at the Olympics. The conversation takes place shortly before the runner is expelled from the team and attempts to board her a plane to Istanbul.
In the afternoon of August 1, Tsimanouskaya said that representatives of the Belarusian delegation at the Olympics in Tokyo did not make any claims to her for criticizing the officials. According to her, she was simply told to pack her things and that she would have to leave. A little later she added that she had a recording of threats in her direction. But she doesn't want to publish it until she's safe.
Here are three of the harshest quotes from the tape. They clearly show the pressure the athlete was under:
"Honestly, Krystsina, you just don't understand the seriousness of this moment. You're so young, silly..."
"This is how people, unfortunately, commit suicide. "You've got to prove something to somebody: jump off the balcony."
"Let me go to Dauhalenka now. We'll get removed handsomely because of the trauma. And you can go home safely. I'll give you my word: you'll be fine. I swear on my kids. We'll fix this incident. That's the will of the day, we have to live with it".