Audio Where Two Lukashists Intimidate Krystsina Tsimanouskaya And Ask Her To Leave The Olympics Appeared On The Net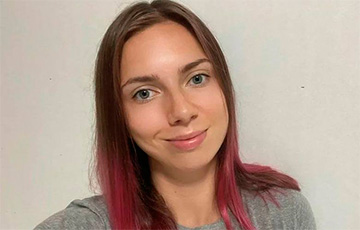 The athlete was brought to tears.
The head coach of the Belarusian athletics team, Yury Maisevich, and a member of the Belarusian delegation, who'd managed to make a global scandal on a flat surface, have confirmed that the story about the injury is completely fictitious. The officials brought Krystsina to tears with their threats and persuasion.
The International Olympic Committee stated it was looking into the situation with Belarusian track-and-field athlete Krystsina Tsimanouskaya, who had been pushed to leave the country.
Earlier on the athlete stated that she was put under pressure and representatives of the National Olympic Committee tried to take her out of Japan without her consent. Krystsina Tsimanouskaya called on the IOC to look into the situation.
"I ask the IOC for help, I was put under pressure and they tried to take me out of the country without my consent. I ask the IOC to intervene in this," Tsimanouskaya said.
It was reported that the athlete did not check in for the flight Tokyo - Istanbul, which was scheduled for 16:30 Belarusian time.