Belarusian Athlete Krystsina Tsimanouskaya Asked Poland for Help
39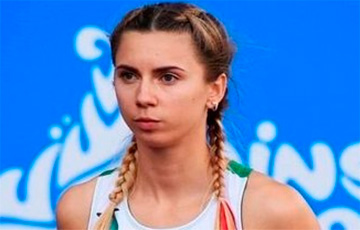 (Updated) She will be granted a national visa.
Belarusian athlete Krystsina Tsimanouskaya will soon contact the Polish Embassy in Tokyo with a request to issue her a national visa to Poland, the NAU Telegram channel reports.
At the moment, she has not applied for granting her political asylum status in Poland. It is planned that, upon her arrival in Poland, she will be assisted by the Polish department in charge of sports - the Polish Athletics Federation - to organize her stay and training in Poland, and the issue of international protection will be considered.
World media are already publishing a photo of the athlete entering the Polish Embassy in Tokyo.