Debts of Belarusians on Loans Approaching Record High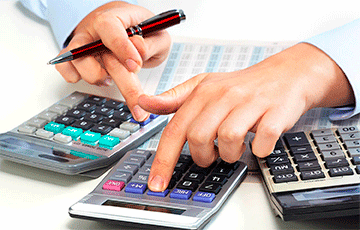 At the same time, consumer loan debt continues to decline.
The debt of individuals on loans as of July 1 amounted to 15,792.4 thousand rubles, according to the National Bank. The total amount includes consumer loans, loans for real estate, cars, as well as installment cards. At the same time, debt on consumer loans continues to decline, and on real estate loans is still growing.
Compared to the beginning of this year, the total amount of debt on loans to individuals increased by 89.9 million rubles. In February and March, this indicator decreased, and, since April, growth has resumed.
At the same time, the volume of consumer loan debt has been decreasing since September 2020. As of July 1 of this year, this figure was 5 billion 241.1 million rubles. This amount is 22 million rubles less than a month earlier. Last fall, banks tightened the conditions for issuing loans due to a lack of liquidity.
The volume of real estate loans is growing every month. The indebtedness of individuals for this type of credit amounted to 10 billion 467.7 million rubles as of July 1. Compared to the previous month, the amount increased by 93.7 million rubles. Last fall, banks also restricted lending to real estate, but, at the beginning of this year, they began to resume this lending. It is noteworthy that throughout 2020 and this year, Belarusians' debts to banks for real estate are growing.