Analyst: Coming Months Carry Big Risks For Lukashenka
3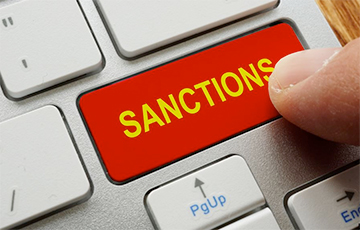 The sectoral economic sanctions are working.
The EU and the U.S. have imposed serious sanctions against Belarus. Russia does not particularly seek to help its neighbor.
Andrei Yeliseyeu, political analyst, director of the analytical center EAST, commented on the situation in the country for the Belarusians and the Market website:
- The coming months carry great risks for the Belarusian authorities, because this period is the culmination of negotiations with the Kremlin on a new integration pact between Belarus and Russia.
It is possible that they may discuss the exchange of Moscow's recognition on the new Constitution for the signing of a package of documents on deeper integration, which will inevitably deprive Belarus of a significant part of its sovereignty.
The Western economic sanctions increase the political risks for Lukashenka, as they can worsen considerably the economic situation in Belarus in the coming months.
Only Russia can provide significant financial support in the current situation. The pressure on private business is likely to increase; however, in the long run, this will only undermine the economic prospects of Belarus even more. Negotiations regarding the sale of a minority stake of Belaruskali cannot be ruled out.