Administration Panics At Protest Hrodna Azot Plant
20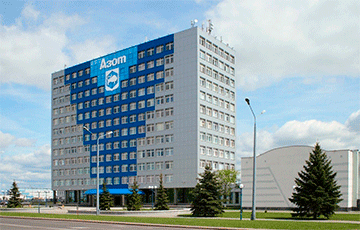 Workers at the plant are reading news from the independent media on their smartphones.
The newspaper of "Hrodna Chemist", the publication of the Hrodna Azot protest plant, reports about what general director Ihar Liashenka and the trade union committee of the plant were discussing.
They discussed new restrictive measures against employees of the plant, which was noted for strikes last year, and regularly appears in the news summaries because of breakdowns and emergencies this year.
"The issue of banning the use of smartphones on the territory of the plant has been discussed with the chairman of the Hrodna Azot trade union committee, Andrei Razhynski. He was told that at the moment they are working on the issue of purchasing regular phones and issuing duplicate sim cards," the newspaper writes.