IOC Compiles List Of Witnesses In Krystsina Tsimanouskaya's Case
4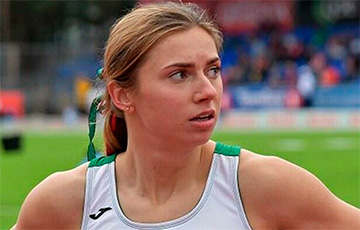 The disciplinary proceedings were opened yesterday.
The International Olympic Committee (IOC) said it had opened disciplinary proceedings and was compiling a list of witnesses in the case of Belarusian track and field athlete Krystsina Tsimanouskaya. This was stated to journalists by the IOC spokesman Mark Adams, writes TASS.
"Disciplinary proceedings were opened yesterday. It is now being decided who should be interviewed in the case, who should be heard. The process is ongoing," Adams said.
Krystsina Tsimanouskaya arrived in Warsaw last night, August 5. Polish Deputy Foreign Minister Marcin Przydacz earlier said that Tsimanouskaya received a Polish humanitarian visa. He also added that Poland "will do everything necessary to help her continue her athletic career."
August 1, Krystsina Tsimanouskaya said that representatives of the national Olympic Committee had bought her a plane ticket and tried to take her home to Belarus. According to her, this happened after she was moved from the distance of 200 meters to the 400 meters. She also said she was afraid of going to jail at home.
As a result she stayed in Tokyo, from where she left for the EU on August 5.
Krystsina Tsimanouskaya is the champion of Belarus in 100m and 200m, winner of Universiade 2019 in 200m, silver medalist of II European Games in 100m.