Lithuania Returned More Than 300 Migrants To Belarus Within 24 Hours
31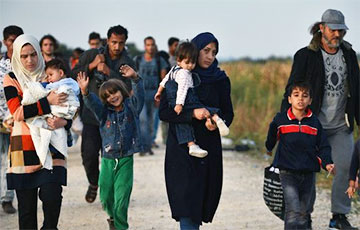 Only 19 people have been detained inside the country.
In Lithuania, only 19 migrants, who had illegally crossed the border, were detained during the last day. This is reported by the portal of the official statistics of Lithuania.
According to the data, the Lithuanian border guards detained 19 people on Wednesday. On Tuesday - 35 people. According to the portal Lrt.lt, 321 migrants were expelled from Lithuania on Wednesday.
Prior to that the number of migrants, who have illegally crossed the Belarusian-Lithuanian border, has broken all records - 214 people were detained on August 2, and 294 people - the day before.
We remind that since August 3, Lithuanian border guards have been returning to Belarus the Iraqi migrants who were detained at the common border.