"They Went on Strike. A Month Later Victory Came"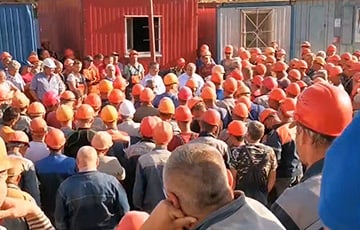 Belarusians share their views on successful strikes.
A pre-strike state is announced in Belarus. Belarusians share their opinion on the matter, writes the Basta telegram channel.
"It is everyone's duty and right to fight for the future of their children and grandchildren. The cowardice and silence of parents is the slavery of children. Victory depends on every one of us."
"Remember when high taxes and rents were imposed on IEs. They went on strike at the trading places and did not pay rent. After a month, Lukashenka ordered officials not to touch entrepreneurs. That was a definite victory then."
"Belarusians do not know yet how they are being cheated by the Social Security Fund, i.e. the Social Security Fund (Pension Fund)! The portal of this fund deliberately reduces your accrued salary, which is then reflected in your pension! Think about it. It does not hurt!"