Almost 250 Illegal Migrants Attempting to Enter Poland from Belarus
4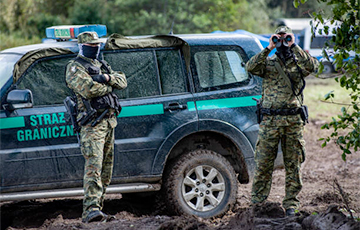 Lithuania and Latvia have diverted about 40 border crossers.
Polish and Latvian authorities have prevented more than 280 attempts of illegal border crossing on the Belarusian border over the past 24 hours.
Polish Border Guard Service reports border guards registered 249 attempts of illegal crossing from Belarus last Monday. They detained 12 illegal migrants, while the other attempts were prevented.
Latvian border guards have prevented 19 people from entering the country, the representative of the Border Guard Service, Jolanta Babishko, informed Delfi. A total number of 1,151 people have been prevented from illegally crossing the state border since August 10, the newspaper reported.
The State Border Guard Service of Lithuania reports that during the last day, the border guards have not allowed about twenty migrants from Belarus.
Border control on the Lithuanian side is carried out in intensified mode.
It will be recalled that after the sharp increase in the number of illegal migrants from the Belarusian side, Lithuania, Latvia, and Poland have decided not to let them into their territory. People are diverted at the border and sent back to Belarus.