Siarhei Dyleuski: People Waiting For Us To Give Signal
9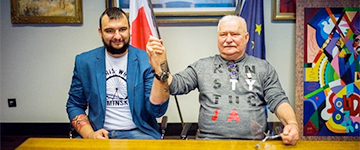 Let there be strike!
Nasha Niva spoke to the leader of the Belarusian workers, ex-chairman of the Minsk Tractor Plant's strike committee Siarhei Dyleuski, about his life and the moods at the plants.
Nasha Niva: Could you please tell us, what do you do for a living?
Siarhei Dyleuski: I was a little lucky in this, because in 32 years I got more than 10 professions: turner, freezer, grinder, operator and adjuster of machine tools with software control, crane operator. If you are handy, finding a job in Warsaw is not a problem. Now I work as a welder, we make metal structures for design projects. However, protests consume much time.
NN: Did your wife manage to find a job?
SD: She didn't look for it, because what I earn is enough for both of us. The wife is now engaged in volunteer work - she provides humanitarian assistance to the refugees from Belarus. She and her friend run a free shop together. It is a warehouse with clothes, shoes, and hygiene products. They cooperate with the Belarusian diasporas in Europe, which send humanitarian aid, and the ladies distribute it.
NN: Was it your wife who first came up with the idea of the "Pahonia" tattoo for you?
SD: Yes, she was involved in drawing tattoos. That was in 2016 or 2017. I had an arm injury, I got it while repairing a car in the garage. There was a pretty big scar left, and the question arose as to what to do to cover it. The wife suggested, "Do the "Pahonia". National symbols have virtually always been present in our house. And we did it. She transferred the sketch to my skin.
NN: I heard you rented an apartment from a former member of Solidarity.
SD: And I still do. It was really a coincidence. When I arrived, it was difficult to solve the issue of renting an apartment, because I did not know the language, nor did I know the online resources where to look for housing. I had contact with Anatol Mikhnavets from the Belarusian Solidarity Center. We sat down with him, poked at the first ad that met our budget. When we came to see the apartment, the landlord asked who I was, where I was from. And then he says: so I did the same in the days of Solidarity! He is a veteran of the movement.
NN: You met with Lech Walesa (leader of the Solidarity trade union -NN). What interesting things did he tell you, advise you?
SD: He talked about things that now seem obvious, but then were not obvious to me. We talked a lot with him about the creation of independent unions, what could happen to them in Belarus - he advised not to try to open official primary organizations, because the government will never allow it.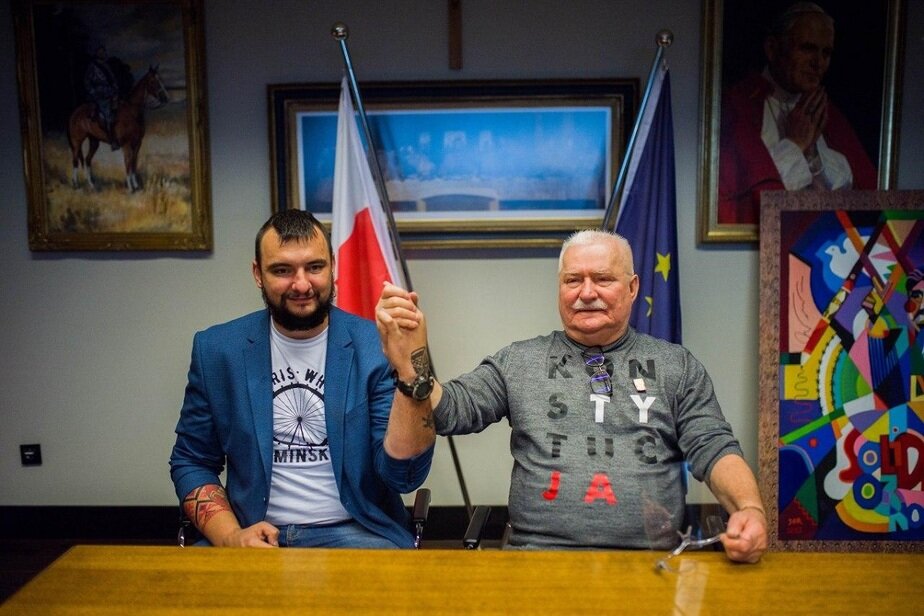 We talked about the history of the Polish Solidarity, the strike funds that were kept in the churches, because at that time it was the safest place. They were in almost every city. Since then, the families of the fired have been supported by mutual aid funds, and campaign materials have been created with this money.
He said that the first thing we need to do is to disseminate information. If earlier leaflets could be banned, intercepted, now it is impossible with the Internet.
NN: By the way, about the strike funds. We had their counterpart when people gave money to support workers who get fired. Why then did the strike fail?
SD: It did happen, I believe. And gave its results, which could not be obtained from any textbook - experience.
And why we failed to continue these strikes for a longer time - because we had no experience.
Nobody then could have thought that the situation with the same riot police, the Main Directorate for Combating Organized Crime and Corruption, would be so tough. There was simply no preparation to strike effectively.
NN: But even in the days when people gathered in factories, not everyone was ready to join.
SD: I think it's because most workers didn't know why, what awaited them. And then they decided that it would be better to have those little crumbs of what they were getting for today than something incomprehensible. Plus the detention of activists played a role.
People just lacked a little courage and experience, so most went back to their jobs and that's all.
NN: You have now declared a pre-strike state. Isn't that statement too loud? A lot of people are in jails, many are intimidated.
SD: We are talking to the workers of the enterprises that work there now. And I see the situation at these plants, the mood - most are ready to strike. We are only expected to signal when to start. So I announced that I would give the authorities one last chance to change something.
In fact we do not want a strike, I know what are the risks to the economy, but this is the last resort. If the authorities do not comply with our demands, there will be a strike.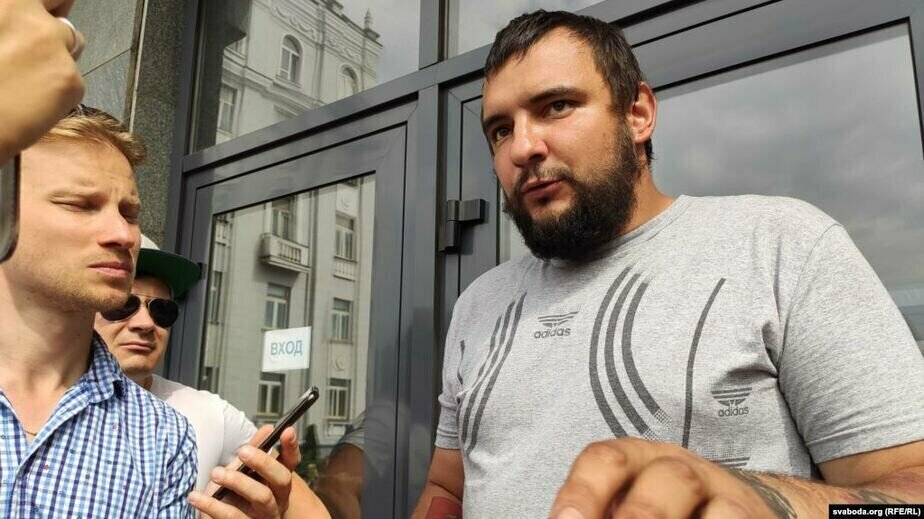 NN: And what do you mean by "ready to strike"?
SD: We see absence from work as the safest form of protest to date. After all, as the autumn of 2020 showed, even if people strike on the territory of the enterprise, riot police can come and just drive them to work with truncheons.
The option not to go to work, first of all, gives the effect that we need (machines will not move), in the second - people will be safe. We know the risks - riot police may attack some activists, but not all. Our core group understands these risks perfectly.
NN: Why do you think a strike is possible if two attempts have so far failed?
SD: Now we have had a whole year of preparation for the strike. Mental training. The workers saw that nothing would change for the better if they did nothing. As wages fall, the economy will not grow, repression will continue.
At the same Minsk Tractor Plant, about 5,000 people reached the peak, a thousand of them have already been fired.
And the government will not stop there. According to our statistics, at other factories 20 percent of those who went on strike were fired.
NN: Maybe because of this degree of repression, others who still work at the plant will think that it is better not to come forward at all? In order not to get fired next, and have at least 400, but stable rubles.
SD: They were waiting anyway - nothing has changed. And even those who doubted now understand that it will not get better. Employees of my factory, who told me in autumn: "Calm down, stop, it will be better if everything calms down" - today ask: "What should I do? Give me a task to make a strike."
And there are hundreds of such messages. People have a huge demand for activities. They are waiting for the command.
NN: And what is exacerbating the moods now?
SD: First of all the economic part. Because people see real wages falling, and prices for 10 years of stability have jumped several times.
"I believe I have done a lot for the country, and my conscience is clear"
NN: During the year, employees of different factories announced one by one that they were going on strike, and after that they were fired as expected. Did that make sense?
SD: I consider these people heroes. This, perhaps, impulsive desire was when there was no strength left to endure. The economic effect is zero from the fact that the employee strikes alone.
But, I think it's a big image blow to the regime. Since it proves that the protests have not gone anywhere, people do not agree with the regime.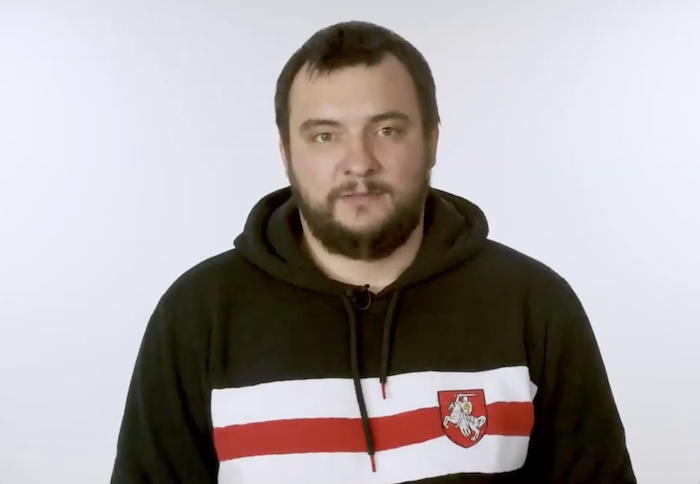 NN: Are there many Lukashenka's supporters at the same tractor plant? They are definitely there.
SD: A person from Belaruskali recently told me the following thing: Lukashenka is now hated even by Yabatkas. There were fewer supporters, as the life level of believers in his credo deteriorated as well.
Those who hoped that the protests would be suppressed in two or three months, and everything would die down are beginning to realize that he cannot do that. Of course, there are Yabatkas at every enterprise. But I constantly communicate with people from the factories - it is good if one in 10 is for Lukashenka and is capable of a constructive conversation.
NN: What is the Belarusian Workers' Association, which you are a member of, up to now?
SD: This is a model of an independent trade union, where we stand for the protection of workers' rights and achieve this by including strikes. Since we are abroad, by and large on complaints we can only provide consultations with lawyers on how to properly file a lawsuit, etc.
So that the person who has the question can be prepared when it comes to management to demand the exercise of their rights.
We have planned legal assistance, financial assistance, including for those who were forced to leave. Plus the protection of Belarusian workers in the European Union, because this is a niche where we need our participation.
If a Belarusian's right to work abroad is violated, they do not know where to go. Therefore, we will conduct not only propaganda work.
NN: It doesn't seem to you that people won't take your statement about the strike seriously: they would say it's good for you to say, you're safe out of Belarus, and we are vulnerable?
SD: There is such a thing, but active workers are well aware that my son is a citizen of Belarus. And I will do everything for him to return to Belarus to live. My parents stayed there, and I want to see them, to know what they do, I want to live in my homeland.
I speak from abroad, because I have more than one criminal case on me. And I can't go home. I believe that I have done a lot for our country, and my conscience is clear.