Vilnius Mayor Demands Urgent Sanctions Against All Belaruskali Products
6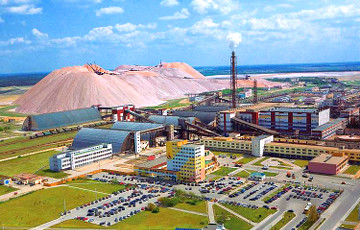 The restrictions should be adopted within two weeks.
Vilnius Mayor Remigijus Šimašius demanded from the Lithuanian government to urgently impose national sanctions against all Belaruskali products, including road salt.
This is reported by lrt.lt.
All products of the company including salt used for road maintenance shall fall under the ban.
It should be recalled that the EU sanctions against the Belarusian potash producer do not apply to sodium chloride products.
Several years ago, Vilnius authorities signed preliminary contracts for the supply of this salt with Lit Salt Trade, which supplies salt for road paving from Belaruskali. The company almost always offers the lowest price. The Lithuanian capital's mayor's office has no legal grounds to refuse it. The contract with this supplier is valid until October 2022. Under this contract, the city authorities must purchase up to 20 thousand tons of salt worth about EUR 1.6 million.
Remigijus Šimašius asks the government to impose national sanctions against all Belaruskali products "as soon as possible, but no later than two weeks".
Back in August, the Vilnius administration asked the Ministry of Foreign Affairs and the Lithuanian Department of State Security to assess whether the supply of products from companies with ties to the Belarusian regime contradicted Lithuanian national security.