More Than Half of Belarusian Flagships Loss-Making or Low-Profit
1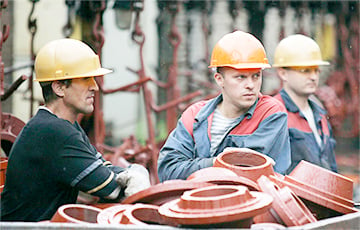 These are the first candidates for elimination.
State-owned entities have summed up the financial results of the last 7 months. Most of the country's flagships have reported poor performance, writes banki24.by.
The ROS represents one of the major financial indicators of any company. Return on sales is the ratio of profits from the sale of products and revenues over a while.
As a rule, the higher the profit margin, the more efficient the business is. In general, the opposite is also true: the lower the profit margin, the lower the efficiency of the business.
The profit margin reflects whether a company is making a profit on sales or incurring a loss on sales. If the profit margin is negative, there is a loss. If it is positive, then the business generates some revenue.
The ROS also shows how well the business is running beyond its debt burden. If the profit margin is negative or low for a long time, the business has a high chance of going bankrupt even with state support. Statistical data generally classifies companies with 0-5% profitability as low-margin.
According to the results of seven months of 2021, 22.1% of flagships in Belarus showed negative performance (loss-making), while another 32.6% of companies showed a profit margin of 0-5%.
Thus, almost 55% of the flagships faced a vulnerable financial situation. In the face of a recurrence of a large-scale crisis in the economy, these are the first candidates for elimination.
For Minsk, the share of loss-making flagships was 21.9% and that of low-profit flagships 23.2%. The Grodno region had the highest share of loss-making and low-profit flagships with 17.9% and 30.7%, respectively.
The share of loss-making and low-profit businesses ranged from 50.9% to 69.1% in the remaining regions. The Brest region had 17.2% and 33.7% of such flagships, while the Vitebsk - 25% and 33.5%, the Gomel region - 22.3% and 38.6%, the Minsk region - 25.1% and 32.3%, the Mahiliou region - 25.1% and 44%.
The Mahiliou region has the highest proportion of financially vulnerable large and medium-sized businesses in the country at 69.1% (over two thirds). Unsurprisingly, the region ranks persistently last in terms of wages. The revenues of the flagships fail to make it to the top positions. Industry reported 18.8% loss-making and 30.1% low-profit flagships, agriculture 27% and 34.4%, construction 24.7% and 37.6%, trade 28.8% and 48.9%, transport 25.1% and 37.4%, hotels and restaurants (HoReCa) 45.5% and 35.5%.