Ham and Salami Banned in Belarus
50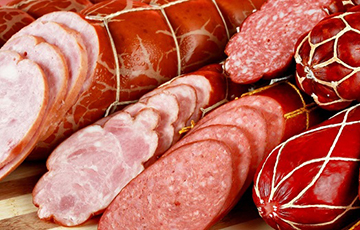 The new absurd decision of the authorities.
Gosstandart has introduced a ban on the import and sale of some Italian meat products in Belarus. These include, among others, dried sausage, ham, salami. In total, more than 25 positions of meat products from Italy fell under the ban, as follows from the information in the department's telegram channel.
The main reason for the ban is that the products do not meet the requirements of the technical regulations of the Customs Union. Gosstandart specifies that "they used potassium nitrate E252 and sodium nitrate E251 as preservatives, which are not permitted for the production of dried sausages and dry-cured meat products."
Earlier, Belarus introduced a ban on the import and sale of European washing powders, gels, pastes, and tablets. Czech, German, and Polish detergents are subject to restrictions.