Why We Need to Stop Factories
1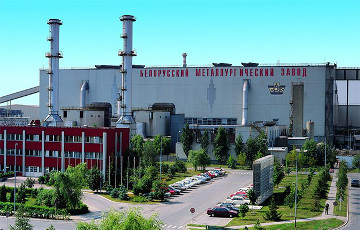 What is happening at BMZ in Zhlobin.
Svobodny Zhlobin has prepared a small digest of extreme emergencies at the Belarusian Metallurgical Plant, writes the Telegram channel of the Belarusian Association of Workers (BOR). These examples alone are enough to stop work once and until we win. There is no one to fire at the factories. Therefore, both drunk and inexperienced people are allowed behind the machines. By the way, about the inexperienced. Most of the smart workers were fired last year, and there is no one to learn from.
Vivid proof of this is the incident with a TsROMTs locksmith who was repairing the unit. The equipment was undergoing scheduled cleaning. The guy was removing the headstock, didn't bleed the air, and, of course, got an injury on his hand. He was taken by ambulance to the hospital for surgery. All because he was inexperienced. Today, the company grants the fifth degree for only one year of work.
Let's go further. A forklift was driving on the territory, carrying a box of coils. A man came out of the corner, the driver braked sharply, the coils flew off and hit the man. As a result, it turned out that the worker who jumped out from behind the corner was drunk. The case is being investigated at this time. BUT. If it hadn't been for the accident, no one would have even noticed that he was drunk.
This summer, one of the employees was repairing the pipeline with sulfuric acid at the chemical block of STPTs-2. As a result, he received a chemical burn of the face and hands of the first degree.
Now let's think together, will at least one victim receive compensation? After all, in fact, all this is an oversight of the leadership. In fact, it is forcing unskilled personnel to work because there is no one else. In addition, it turned out that the local dental office does not even have a banal pain reliever. What century are we living in, tell me? What's in the heads of the management?
Unfortunately, a similar situation occurs at all Belarusian enterprises. Wherever you look, you encounter the same problems. And the problems have to be solved in order to save your own health and jobs.
Subscribe to the BOR - Belarusian Union of Workers Telegram channel.