Tax Inspectorate Preparing New "Tricks" For Belarusians?
3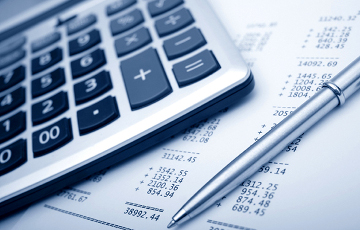 A strange newsletter started coming to individual entrepreneurs.
"There is information that the Minsk City Executive Committee has suspended the registration of individual entrepreneurs until January 1, 2022, and in Minsk, the tax office is actively sending letters to individual entrepreneurs, offering to change their status from an individual entrepreneur to a legal entity," such a message was published by an insider Telegram channel
"Since August 17, due to technical reasons, the registration of individual entrepreneurs has been temporarily suspended. As soon as it resumes - of course, information about the renewal will be published on our website," this is how the registration and licensing department of the main justice department of the Minsk City Executive Committee comments on the situation to euroradio.fm, without specifying the date of renewal of documents for registration of individual entrepreneurs. Like, as soon as possible.
According to the leading specialist of the registration department, there is no need to worry that such a form of activity as an individual entrepreneur will disappear.
"People are already hyping it up too much. Of course, I understand that everyone needs to work, and when some technical issues arise, it worries everyone. All this periodically occurs in some authorities: for example, technical failures in the traffic police. Accordingly, we now also have such difficult moments.
And what about the letters from the tax officials with a proposal to register as legal entities?
"I cannot assess whether this is true or not, but we do not do this," says Volha Tarasevich, deputy head of the tax inspection for Minsk.
And if there are still proposals to switch to a legal entity, but they are not yet widespread? In the chat of the Telegram channel, users write that the mailing from the tax office may be in order to reduce the work of the department on the forced transfer of individual entrepreneurs to legal entities. And the very change of the status of an individual entrepreneur, they say, is not the best option, because it will be a different level of control, and completely different taxes.