Expert: Lukashenka's Regime Indefensible In Military Sense
16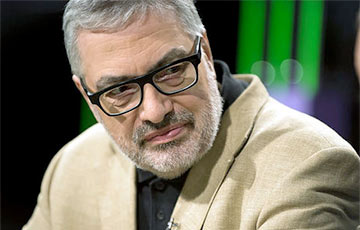 The dictator is now quite frankly weak.
Since the exercise "West" is traditionally held jointly with Belarus, there have been times before when Putin together with Lukashenka closed the exercises at the same training ground, but not this time, writes Novaya Gazeta columnist and military expert Pavel Felgenhauer.
Lukashenka, together with Deputy Defense Minister Gen. Yunus-Beck Evkurov, watched a joint demonstration training exercise of the Belarusian and Russian military at the Abuz-Liasnouski training range, not far from Baranavichy in western Belarus, more than a thousand kilometers from Mulin.
The Lukashenka regime has always relied on the Interior Ministry and the KGB, while the army and military spending have been consistently reduced.
The Belarusian peacetime conscript army is very small: 16,500 men, with only two full mechanized brigades and two more reduced (cadre) brigades. The special operations forces have 6,000 men and three brigades: airborne, airborne assault, and special forces.
The defense of Belarus is based on the mobilization-militia principle: the small peacetime conscription army must be reinforced by more than 300,000 trained reservists, of which 120,000 are territorial defense militiamen. It's cheaper that way.
However, it is now dangerous for Lukashenka to carry out any significant mobilization - it means distributing weapons to the people, where at least half of them hate the dictator.
The Lukashenka regime is now quite frankly weak, financially, economically, politically, in the military sense, and it is less and less interesting to anyone.
Belarus has inherited the Soviet mobilization system, together with its armaments and built-in weaknesses.
And the Russian Federation, in more than 10 years of reform, has created a very different regular army - the largest in Europe - capable of starting and fighting quickly in conflicts of any level with virtually no reservists. The army has more than 130 pre-formed and combat-ready tactical battalion groups.