Afghan Man Told How Belarusian Border Guards Help Illegal Immigrants
19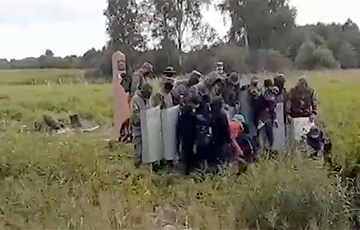 They are involved in transporting migrants to the border.
Five Afghans paid $ 7,000 each for a trip to Europe from Kabul, Delfi reported.
First, they were transported from Kabul to Kandahar, then to Uzbekistan, from there - with Belarusian visas to Minsk and to the border with Lithuania.
The Afghans said they found a man in Kabul, an Afghan, to whom they each paid $ 7,000. The brother of one of them is now in Germany, he fled there from the Taliban (he was a military man under the previous government of Afghanistan). The detainees said that the person to whom they gave the money promised to take them "to Europe."
"In Belarus, we were handed over to border guards. They took our passports, took us to some forest, told us to go forward to "Europe," they would detain us there and lock us in a camp for six months. They thought that we were from Iraq, but we were from Afghanistan. Then they said that they had to call someone. They took the passports, brought us to the border in the forest," said one of the Afghans.