Lithuania Will Lay 100 Kilometers of Barbed Wire on the Border with Belarus
3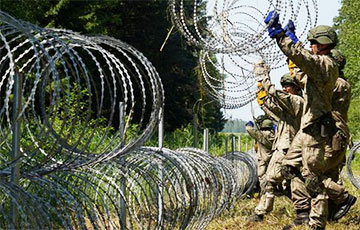 This will happen before the end of the year.
By the end of the year, Lithuania intends to lay the barbed wire on the most problematic section of the Lithuanian-Belarusian state border.
Interfax-Zapad reports about it with reference to the words of the Prime Minister of Lithuania Ingrida Simonite.
The length of this problematic area is about 100 km. Now the border has already laid 25 kilometers of wire. Lithuania plans to carry out work here next spring.
The prime minister suggested speeding up the work. For this, the republic's Ministry of Internal Affairs is negotiating with the Ministry of Defense on the allocation of additional forces.