A Man Drove His Car into the Gates of the Russian Embassy in Belarus
8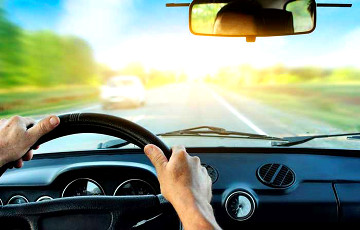 A resident of Slutsk also tried to bite a policeman.
The court will consider a criminal case against a 35-year-old resident of Slutsk, who at the time of the crime was suffering from a mental disorder, the Minsk-Novosti agency was told in the Central District Prosecutor's Office.
In June 2021, a man in his car first entered the gates of the Embassy of the Russian Federation and then climbed over the fence of the Embassy. During the arrest, he behaved so violently that the policemen handcuffed him not only on his wrists but also on his legs.
In the police station, the detainee did not allow the ambulance team to examine him. He continued to behave inappropriately and claimed to be a foreign intelligence officer. Then he fell to the floor in front of the police officer, saying that she was his wife, and tried to bite the woman's leg.
According to the results of the forensic examination, the man was recognized as mentally ill - he needs treatment in a mental hospital with enhanced supervision. Previously, he has not been convicted, he worked as an individual entrepreneur in the field of passenger transportation.
The man was remanded in custody pending a court decision. He will have to reimburse 7 thousand rubles for property damage that he caused to the diplomatic mission.