Krystsina Tsimanouskaya On Sports Officials: All Screenshots, Evidence, Names Gone To Court Already
9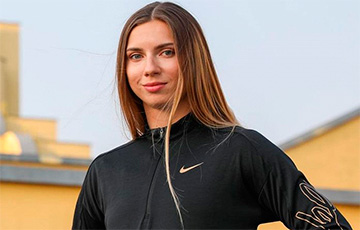 The Belarusian athlete is confident that she is right.
Belarusian athlete Krystsina Tsimanouskaya told on her Instagram about the trial of her case. Important to note, the IOC is currently investigating the situation with the runner:
- After talking with the IOC representative, I want to tell you something about what the NOC and the head coach of the national athletics team [Yury Maiseevich] are trying to do.
They say that I was planning to leave Belarus for good even before the Olympics. They say that I went to the doctors and asked for sedative pills and said that something was unstable in my psyche. They say that I went and gave interviews on Belarusian Television ... Yes, this is true, but it was not my desire, but their condition so that I could perform at 200 meters ... But, as you can see, they always lie, and even on their terms, I was not forgiven.
Before what happened, I had asked to bring me the documents from Belarus. Yes, it's true, I had nothing but a passport, and I asked them to bring my documents and driving license (by the way, this info was leaked by an athlete).
Regarding the transfer of documents: they claim that I asked them before what happened, because I planned not to return home in advance ... Nonsense, lies, absurdity.
I asked after everything that had happened, because I knew that I might need my documents. And this information was leaked to them by just one of the relay women. And I also tried to protect them ... Some athletes do not know what solidarity is.
All screenshots, evidence and names have already gone to the court ... And the name of this girl too.
But I'm not taking offense. I understand. The head coach is afraid of losing his job. The girl was most likely intimidated. As for the NOC - everything is clear here. What do they have? Lies - everything they say is only words ...
And I have all the screenshots of correspondence with them, which prove my case.
At the Tokyo Olympics, the coaching staff of the Belarusian team decided to use Tsimanouskaya in the competition, from which, due to the lack of the required number of doping tests, other runners were removed. The athlete criticized this step, and the coaching staff on August 1 decided to send Tsimanouskaya to her homeland because of her "emotional and psychological state." The athlete stated that they intended to take her out of Tokyo under pressure, and that she intends to apply for asylum in Europe. Poland issued a humanitarian visa for Tsimanouskaya, after which she flew through Vienna to Warsaw.