Will They Start to Confiscate Dollars in Belarus?
54
18.09.2021, 21:20

156,214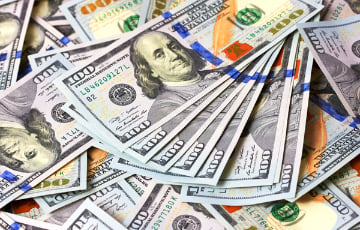 Cockroach made an inadequate statement at the SCO summit.
At the summit of the heads of state of the Shanghai Cooperation Organization (SCO), Cockroach called for getting rid of the dollar, lenta.ru reports.
For Cockroach, the issue of dollar dependence is especially critical. Almost all of the state debt of Belarus falls on loans in foreign currency, while its inflow into the country has stopped.
Two months ago, Lukashenka's April decree came into force, allowing the National Bank to confiscate currency and introduce various currency restrictions. The regulator can take such actions in the event of a "threat to national security."
Belarus' foreign exchange earnings may fall sharply in December when the export of potash fertilizers through Lithuania stops. This will result from American sanctions, which make such a route too dangerous for the partners of the Belarusian supplier.
At the same time, foreign currency deposits of the population in Belarusian banks continue to decline. Since the beginning of the year, credit institutions of the republic have issued $ 744.9 million from their accounts; as of September 1, they have $ 3.895 billion left.