Which Prices Will Await Belarusians In Exchange Offices This Week?
2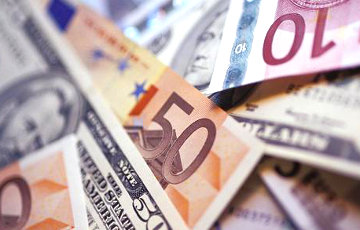 Good time to buy currency.
The decline in all three major foreign currencies continued on the Belarusian foreign exchange market last week.
Forecast by Vadzim Iasub, senior analyst at Alpari Eurasia, for the website myfin.by.
- The main events of the past week on foreign exchange markets were the fall of the euro and the strengthening of the Russian ruble against the backdrop of rising oil prices. The euro / dollar pair dropped over the week from 1.1840 to 1.1780, or 0.5%. Both the dollar and the euro fell against the Russian ruble.
The dollar in Russia fell from 72.8 to 72.5 Russian rubles, or 0.3%. The euro fell from 86.2 to 85.4 Russian rubles, or 0.9%.
And all three foreign currencies fell in price against the Belarusian ruble, including the strengthened Russian ruble. The dollar fell 0.69% over the week. The euro fell by 1.23%, the Russian ruble fell 0.38%.
The currency basket became cheaper by 0.64% over the week. This is the second consecutive week of strengthening of the Belarusian ruble against the currency basket. And by the way, for the second week in a row, all three foreign currencies are falling in price. At the same time, by the end of the five-day period, the euro renewed its minimum since the beginning of the year.
Such a simultaneous decline in all three currencies suggests that now both the population and the enterprises are net sellers of currency in the market.
The tendency for the strengthening of the Belarusian ruble may continue in the beginning of the week.
At the same time, the dollar may fall in price to 2.47 Belarusian rubles.
The euro may fall to 2.89 Belarusian rubles.
Meanwhile, the Russian ruble may fall to 3.41 Belarusian rubles per 100 Russian rubles.