Belarus First Started Importing Potatoes While Harvesting Its Own Crop
10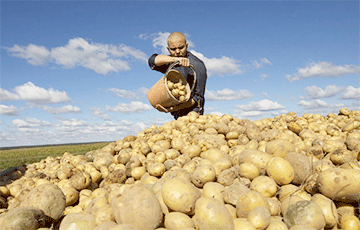 Ukraine became the largest supplier.
According to the results of the first seven months of 2021, Ukraine became the largest supplier of potatoes to Belarus, the analysts of the EastFruit platform calculated.
During this period, Belarus imported 15.5 thousand tons of tubers from Ukraine. Other suppliers of potatoes to Belarus are Russia, Azerbaijan, North Macedonia, Egypt, and Germany.
As EastFruit notes, Belarus imports potatoes during its harvest for the first time. According to analysts, this is a rather unusual phenomenon as potato prices reach their lowest levels during harvest. In addition, Belarus is known as a major exporter rather than an importer of potatoes.
It is noted that the situation in which Belarus buys potatoes from abroad and does not sell them became possible due to the high prices for this product. It is noted that, during the last week (from 13 to 19 September), the prices for potatoes in Belarus reached $ 0.30 per kg. This is higher than in all other countries of the region, except for the Russian Federation.
According to EastFruit, potatoes in Belarus are now sold on average 70% more expensive than usual at this time of year. As a rule, in mid-September, wholesale buyers in Belarus pay $ 0.15-0.19 per kg for potatoes.
The main reason for the high prices for potatoes is concerns about the volume of its production in 2021 due to the summer drought, according to EastFruit.