MTS Will Be Sold to the Turks?
15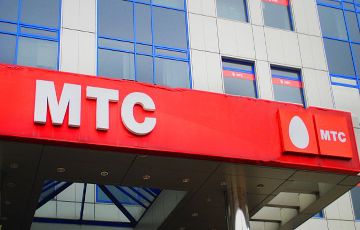 The Russians don't mind.
Nasha Niva has learned that the possibility of selling the mobile operator MTS, 51% of which belongs to the state company Beltelecom, and another 49% to the Russian Mobile Telesystems, are being discussed.
According to sources, the sale of the Belarusian MTS to one of the Turkish companies is under consideration. Together with MTS, the authorities would like to sell Beltelecom. (Beltelecom is called one of the targets of the fifth package of sanctions).
Sources: The new package of sanctions will apply to five banks, including the Development Bank, as well as woodworking and Beltelecom.
"The Russians are not against this deal, they are already so worried about this Belarusian story and the eternal expectation of the worst that they are even ready to help the Belarusians sell themselves out so that someone else will deal with them (the mobile operator MTS).
The amount of the deal strongly depends on the terms on which they will agree to sell - only the Belarusian part, or the Belarusian part together with the Russian one, or with or without Beltelecom.
They want $ 300 million for the Belarusian share, but this is an unlikely amount since it is already very difficult to sell an asset in Belarus. The situation is simplified by the fact that Turks are present in the market, because Life belongs to Turkcell," competent sources tell us.
Let us remind you that the director was replaced yesterday at MTS-Belarus. Long-term leader Vladimir Karpovich was replaced by Vladislav Andreichenko, the son of the "speaker of parliament" Vladimir Andreichenko. Moscow shareholders, as well as the company's managers, learned about this appointment from BelTA.