Sanctions Against Lukashenka: Effect Will Grow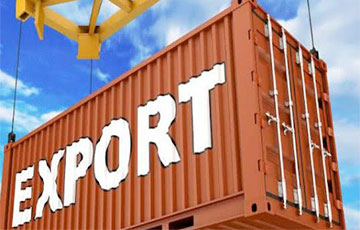 The restrictions are already affecting up to 13% of Belarusian exports.
According to Senior Researcher of the BEROC Center for Economic Research Dzmitry Kruk, the Western sanctions are the main problem for the Belarusian economy, they already affect up to 13% of exports. Within a year or two, the potential losses can cause "a fall of up to 10% of the GDP since the time of the shock". Meanwhile, according to Kruk, the Belarusian economy has already entered the phase of the slowing growth, and in 2022 it is very likely to slip into the sharp economic slowdown, and the long-term background is negative. The expert says that high inflation expectations of the population, as well as low liquidity in foreign currency and financial stability remain the area of vulnerability, reports dw.com.
"The ability of the National Bank to subdue inflation in the medium term is questionable. One of the main reasons is the total mistrust in the national currency and the banking system, as well as the economic policy of the authorities," pointed out Kruk. He reminded that because of the political crisis and sanctions Belarusians are withdrawing their deposits from banks, first of all foreign currency deposits: "People are putting their money under the mattress". At the same time Kruk notes that much will depend on the extent to which the potential losses from the sanctions materialize - their actual coverage may be less than the theoretical one because of the various logistical and other circumvention schemes involving Russia.
Ex-advisor on economic security of the Security Council of Belarus Yauhen Bury predicts that the effect of economic restrictions will only increase in the future: "The EU plans the fifth package of sanctions, with new restrictions from the U.S. in the future. The sanctions work, they greatly weaken the regime. In the current circumstances, this is the only way for the West. If they had not been adopted, the terror could have been much stronger, so the pressure of sanctions must be increased and accelerated".