"Give Your Money": What Is the "Pension Scam" Conceived by Cockroach?
48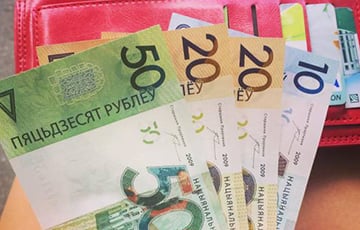 Economist explains.
What will be the "pension reform" conceived by the Belarusian authorities? Economist Lev Lvovsky answered this question.
Let us remind you that the details of the project were announced today, September 21.
Of course, there's not enough money for pensions all the time. And so, Belarusians are offered to voluntarily deduct 3% of their salary to their personal account. For this, 3% of the amount that their employer pays from their salary to the Social Security Fund will be credited to the same account. And if the deduction is from 3% to 10%, then what is above 3% will be transferred to the personal account by the state.
"There is a couple of good news here and several important issues that will determine how this reform is implemented," Lvovsky writes on Facebook. "The first good news is that the government has finally realized the problem and is trying to solve it by normal methods, not just by raising the retirement age, as before (which does not solve the problem in any way but only pushes it back)."
According to the economist, the second good news is that probably "the reform provides for voluntariness, although earlier there were words and opinions that additional pension contributions may become mandatory."
There are questions about the planned reform:
1) By what means will it be financed with a deficit budget?
2) Who, how, and where will invest money from the "new" pension fund?
"The stock market in Belarus is not developed, the legal system is in ruins," Lev Lvovsky continues and elaborates on the issues.
And then the economist suggests to the readers: "Imagine, your money was invested in a decent Belarusian bank with great potential, let's call it BGBPB, and then, bang - and it is already managed by a stranger, the owners of the deposits run away like from a burning bath, half of the management is in jail."
3) Today the Belarusians have very low trust in the authorities. And here they are actually asking the citizens to share their salaries with them in exchange for some profit in many years. Is there any confidence that the money will not be eaten up by inflation? That it won't be spent to pay pensions to today's pensioners? That it won't be spent to build another "golden toilet" in the regional center? No.