Preventive Medical Examinations Stopped in Belarus Due To COVID-19
11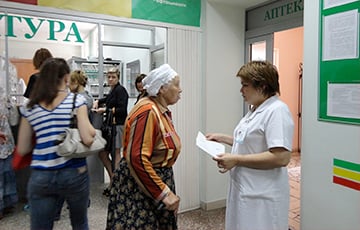 Hospitals and clinics were transferred to a special mode of operation.
Preventive medical examinations have been suspended in Belarus. This is stated in the order of the Ministry of Health No. 1141 of September 21.
The exception is medical examinations carried out following the procedure established by the Instruction on compulsory and extraordinary medical examinations of workers, approved by the decree of the Ministry of Health No. 74 of July 29, 2019, BelTA informs.
Preventive medical examinations are suspended until the "stabilization of the epidemiological situation with COVID-19." According to the document, the decision to suspend and (or) resume routine hospitalization in hospital organizations will be made locally independently, taking into account the epidemiological situation and the capabilities of health organizations.
Polyclinics and hospitals will switch to the mode of operation during the epidemiological period caused by an increase in the incidence of COVID-19 infection.
As for the National Scientific and Practical Centers, they will continue to work as usual, taking into account the profile of the provision of specialized medical care.