Why Do Foreign Currencies Grow In Value In Belarus?
2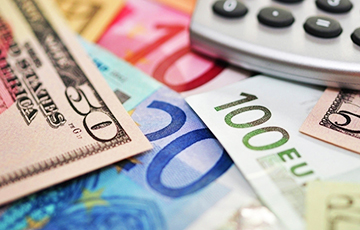 An expert opinion.
This Monday, the dollar rose by almost 2 kapeykas in a day, on Tuesday the euro added almost a kapeyka, today is Wednesday - and a hundred Russian rubles increased by 2.16 kapeykas. Why all foreign currencies are growing against the Belarusian ruble in recent days, explains senior analyst at Alpari Eurasia Vadzim Iasub.
- From my point of view, nothing unusual is happening, we see standard fluctuations, which, in my opinion, do not deserve special attention. Today we have the exchange rates for Thursday 23 September. Compared to last week, from last Thursday to the current Thursday, the dollar has grown by 0.5%, the euro has decreased by 0.2%, and the Russian ruble has grown by 0.4%. The currency basket increased by 0.3%.
In my subjective opinion, a strong movement (if we talk about one-time movements) is when a currency changes by more than 1% per day. When the exchange rate changes by 0.5% in one direction or the other in a week, this is a common fluctuation, behind which there is nothing special.
The analyst reminds us that all three foreign currencies are now cheaper than at the beginning of the year. Since the beginning of the year, the euro has fallen in price by 7%, at the beginning of this week it was at annual lows. Vadzim Iasub emphasizes that Belarus has very modest trading volumes on the stock exchange - the daily average for all three foreign currencies is about $ 45 million.
- If one or two large enterprises by Belarusian standards enter the market and they start selling or buying foreign currency in the amount of several tens of millions of dollars, then the market reacts accordingly. It can be assumed that the last couple of days the market was dominated by purchases from the side of enterprises.
What courses can we expect in the near future?
- The euro is actively falling in the world, including falling against the dollar, this is an important factor. Over the week, the euro fell 0.7% against the dollar, and 0.6% against the Russian ruble. Under these conditions, on the horizon of one week, the euro in our country may slightly drop in price to 2.93, while the dollar may show a modest growth to 2.52 Belarusian rubles, a hundred Russian rubles may rise to 3.45 Belarusian rubles.