Trade Representative Of Ukraine: Our Manufacturers Need To Look For Alternatives To Belarusian Market
3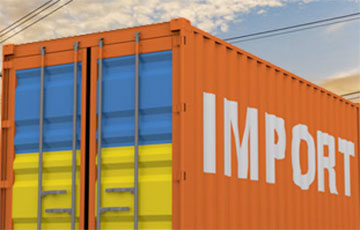 Taras Kachka advised not to trade with the Lukashenka regime.
For the near future, Ukrainian manufacturers should not build their business strategy on access to the Belarusian market because of the unpredictability of the political situation, which will also affect trade.
According to Evropeyskaya Pravda, this opinion was expressed by the trade representative of Ukraine Taras Kachka.
"With Russia and, unfortunately, Belarus, we need to understand that building a strategy based on access to this market is absolutely unpredictable," said Taras Kachka.
He noted that no one can guarantee that Belarus will not suddenly impose new sanctions due to dissatisfaction with any statement by Ukraine.
"If the political discourse in Belarus develops the way it does, then, unfortunately, it will be a state not only where we do not advise traveling through physical danger, but also with which we do not recommend trading - despite the fact that it is really our market, we have a lot of consumers there. I think that in the next few years the situation will be worse, so looking for alternative markets may be the best strategy," said the trade representative.
He added that Ukraine is consulting on this issue with Lithuania, which also had close economic ties with Belarus.