Andrzej Poczobut Spoke about Who Inspires Him to Fight Further
3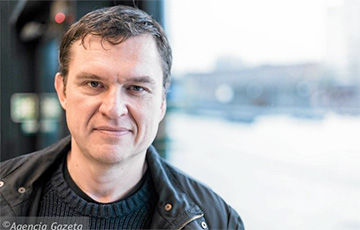 The journalist stated that he would not write a petition for clemency.
A reader of Radio Svaboda shared excerpts from a letter from journalist Andrzej Poczobut, who has been in a Belarusian prison for almost six months.
Andrzej writes that everything is fine with him.
"Prison stability," he briefly describes his life.
The journalist reads books, recently read Bulgakov's "The Master and Margarita." He walks around the cell a lot to "somehow keep fit." He is preparing for trial, the date of which has not yet been set.
Poczobut reiterated that he would not write a pardon petition.
"I don't need any pardons. I'm not going to ask or beg. Even if they press. In cases like mine, such behavior would be immoral and not worthy of the memory of the heroes of AK (Home Army - ed.)," Andrzej Poczobut writes.
He reiterated that he had not given and does not give permission to anyone to turn to Lukashenka in this case.
"With this approach, it is clear that long stay at prisons and camps await me, but for those whose dignity and honor I defend, it was much more difficult, and their example has always inspired me. And that hasn't changed!" explains Andrzej.
Together with Poczobut, the chairman of the Union of Poles in Belarus Anzhalika Borys is also a part of the "Polish case." Three more defendants in the case were released in exchange for their departure abroad.