Reasons For Swiss Air Force Plane Flying To Belarus Revealed
42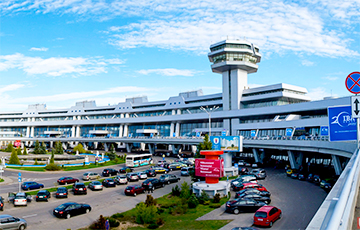 The aircraft was on a mission from the Swiss authorities.
Unfortunately, the Swiss citizen Natallia Hershe was not released and did not leave Belarus on the Swiss plane that flew to Minsk today. The journalists of Euroradio addressed the Swiss embassy with a request:
- This plane was used by the Swiss authorities to carry out a readmission operation of persons who were obliged to leave Switzerland. For data protection reasons, the Swiss authorities are not allowed to provide any other information.
According to the Flightaware service, on September 22, a plane flew to Belarus, which, judging by the number, belongs to the Swiss air force.
First, the SUI561 plane from Geneva flew to Vilnius, Lithuania, and then headed to the Minsk National Airport. And at 14:25 flew out of it in the direction of Lithuania.