Coronavirus Has Hit Minsk
26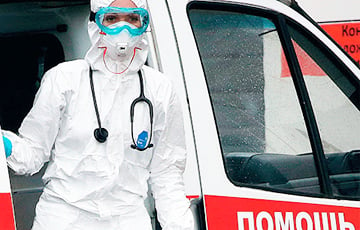 The scale of the epidemic promises to be larger than last year.
Readers of Nasha Niva from Minsk report that waiting for an ambulance due to the outbreak of COVID-19 in the capital takes hours.
"The ambulance drove for almost two hours, they said there were many calls in the queue, over a hundred. When they arrived, they gave us an injection and left," the reader writes to us.
"Today we waited two hours for the brigade for a confirmed covid," writes another.
"A friend's son fell ill: covid. The ambulance did not come, they said to call if it was really bad, and, after the weekend, maybe the district doctor will come by," the reader says.
NN contacted the ambulance physician. She confirmed that the situation is tense.
"Since September, there has been a large increase in the incidence, while few vaccinated people are sick and have a mild form. Mostly those who have not been vaccinated get sick. The substations are loaded with visits.
Usually, the reality of work is such that you do not immediately go to another address, you manage to return to the substation and wait there, sometimes you wait up to an hour for a call.
Now, during the epidemic, we do not go to the substation at all - only on calls. At the same time, such a call as "coronavirus" no longer exists. We go only for specific complaints - high temperature, a person suffocating, low oxygen saturation, and so on.
There are a lot of calls, so someone has to wait, this is natural. There are urgent and emergency calls. Emergency - accidents, fires, strokes, heart attacks, a person is unconscious, cannot breathe, and so on. They are the first in line, no matter how urgent, the priority is always an emergency.
At the same time, some people abuse it and call us for a temperature of 37 because they are simply too lazy to go to the clinic," said the doctor.
In some clinics, meanwhile, specialized doctors are forced to work with covid patients since there is not enough staff with an increased number of patients.
At the same time, doctors note, although this wave already seems larger than last year, it is a little easier to work because people "who had contact" no longer go to appointments.
Alarming news about the workload of intensive care units and the number of patients also comes from hospitals. Doctors emphasize that the vaccinated get sick extremely rarely and in a mild form, and therefore, remind of the need to be vaccinated.