"Every One Of Us Can Become Stream That Will Break Dam"
1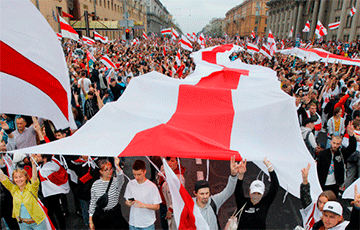 What's the power, brother?
The regime continues to fight windmills. No matter how hard one tries, the truth cannot be crushed by any kind of kirza boots, writes the Basta! telegram channel.
We live in this truth. We breathe it. We see it in the eyes of every passerby and in the reflections of shop windows on the way to work. We are the truth.
Each of us can become a stream, tell others what is going on around us. Show us the truth, and we will tell the rest. And the more such streams there will be, the faster we will break the dam of lies and meanness. And most importantly, we will do it together.