BOR: Interesting Things Going On At MTZ
22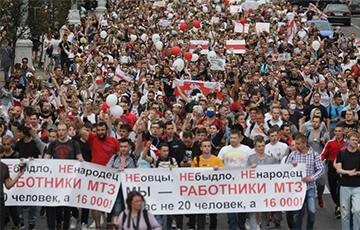 The plant management is in a panic.
Interesting things are happening at the Minsk Tractor Plant (MTZ): supervisors with white dusters are running around the plant and shouting that it's dirty everywhere. They must have been thinking that they work in the hospital all this time, reports the Belarusian Association of Workers telegram channel (BOR).
As for the kitchen alone, 60 complaints have been filed, and no one will get bonuses and extra payments. The model shop, for example, will spend the whole day tomorrow cleaning and painting every corner instead of work. Apparently, the managers had forgotten about the production plans and job instructions.
The fine steel casting shop is having an unscheduled "unrest" on Saturday. They are also checking the forge and the second foundry.
I wonder what that's about. But that's not the main thing. The main thing is that no one will work.